Wain Estates launches key residential opportunity at Carrington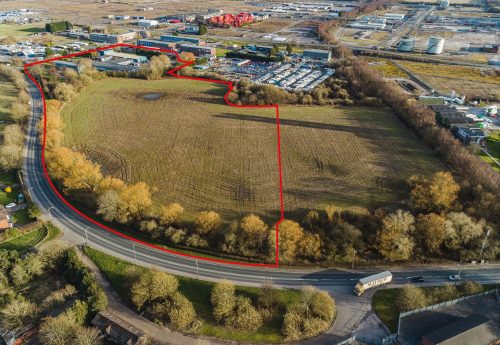 An opportunity for housebuilders has been unveiled by Carrington-based Wain Estates.
The company is set to release the first openly marketed residential development opportunity in the Carrington Estate at Trafford, Greater Manchester.
The 15-acre plot, known as The Meadow, will provide around 150 new homes and forms part of the most recent planning consent at Carrington Village for 320 new dwellings, 668,000 sq ft of employment space and 12,917 sq ft of retail/health uses.
Wain Homes is already on site at Carrington with the first phase, building 277 new homes at The Place.
Jack Brister, development director at Wain Estates, said: "Carrington Village will be a vibrant new community with great amenities and great connectivity and this is an exciting opportunity for a high quality housebuilder to make their mark and be part of this ambitious project.
"We are looking forward to working alongside other developers who share our community-focused ethos and desire to create genuine sustainable places."
The Meadow is in a prime location, fronting onto Manchester Road with excellent public transport links and close to the regional motorway network.
It is being jointly marketed by Colliers and JLL.
Plans for the Carrington Relief Road, which would further improve connectivity by creating a new link to the M60, are on track with Trafford Council due to submit a planning application later this year.
Mr Brister added: "The wider Carrington Estate masterplan is one of the largest regeneration projects in the North West and since acquiring the site in 2013 Wain Estates has been working hard with neighbours and the local authority on how it can be developed to best meet the region's needs.
"We have reached an exciting point in development with new homes being delivered on site and new opportunities for both residential and employment coming forward and the ambition is to bring more partners on board to help progress these opportunities and deliver the vision."
The land sale marks the start of a new period of growth for the independent, family-owned Wain Group which this year marked its 50th year in business with a re-brand and move to a new headquarters, with Wain Homes and Wain Estates, formerly HIMOR, now sharing the same identity.