Developer reveals plans for new gateway to Sneinton Market

A new 58,500 sq ft mixed-use building could totally transform the entrance to Nottingham's Sneinton Market area, TheBusinessDesk.com has learned.
Plans for the development, in the heart of Nottingham's Creative Quarter, have just been submitted to Nottingham City Council. The developer behind the scheme is Sam Burt, who was responsible for refurbishing and re-opening the Fox & Grapes pub in Sneinton Market.
Now, in conjunction with Leonard Design, Burt and his team want to build a "landmark" scheme at the Parliament Street entrance to Sneinton Market on the site of a low-rise building which has been derelict for a decade. The four or five storey development will include 176 student beds, exhibition space and a 3,000 sq ft bar and restaurant area.
Burt told TheBusinessDesk.com that, if the plans are passed, the new building will be "a great gateway to the market".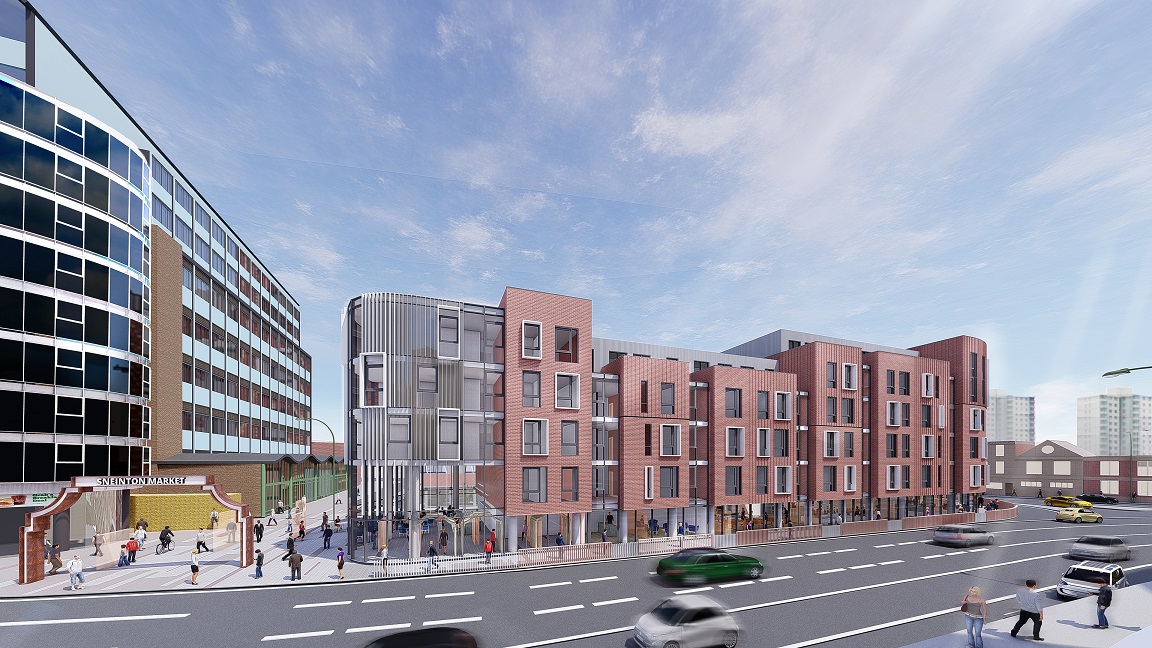 Leonard Design's plans also include a substantial contribution to public realm in a move the team hopes will make the Sneinton Market area more accessible and revitalise the bottom end of the Hockley area. The architect says it has been careful not to make the new building "solid" and has included large elements of glass on the exterior.
Burt's team told us that if they receive planning approval, they would hope to start on site in September.