Lincolnshire 'will walk the walk', says economic development chief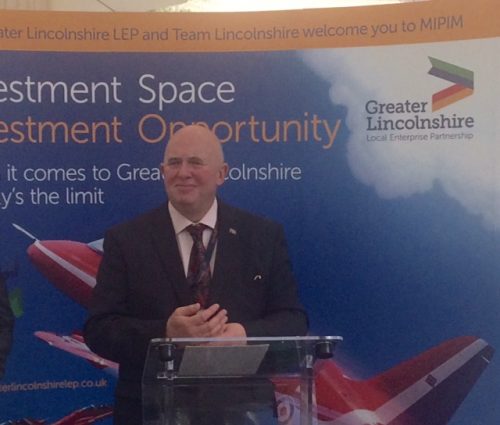 Lincolnshire now has a track record of delivering – that was the message from the man in charge of economic development in the county.
Speaking to TheBusinessDesk.com at international property show MIPIM in Cannes, councillor Colin Davie said that focus for his team was now firmly on developing Grantham, a town he admitted has "underperformed for a while".
Davie said: "Lincoln now has momentum; next we'll be tellig people what a fantastic place Grantham is to invest. The town has all its ducks in line – from the major infrastructure investment in the relief road to a progressive council, the new Downtown designer village and the fact that it's only an hour from London.
"It's very easy to talk about economic development; what we're saying is: delivery is the test of the talk, and Lincolnshire is a place that walks the walk."
The news comes as Grantham town centre's regeneration gathered pace when visuals of a multi-million- pound development were unveiled by South Kesteven District Council's Cabinet Member for Growth, councillor Helen Goral.
Artist's impressions of 15 high quality townhouses for the Watergate car park site were revealed, along with proposals to retain and increase car parking spaces.
Cllr Goral said: "Town centre living helps create life and activity, increasing footfall and supporting the local economy.
"This project gives us the opportunity to provide a high-quality housing development without losing valuable parking spaces.
"High streets are changing and there is a pressing need to adapt our town centres. We are determined to ensure that Grantham moves forward offering a mix of modern living with access to all amenities."