Vision revealed for 'Broadmarsh West'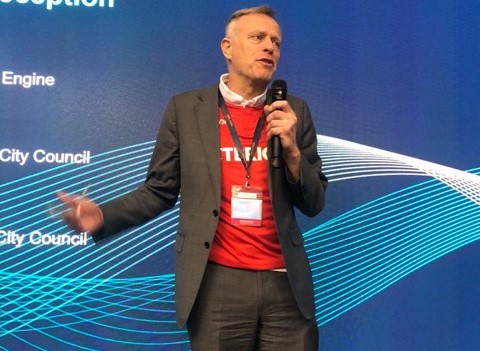 The leader of Nottingham City Council has revealed his vision for what he is calling 'Broadmarsh West'.
Speaking to TheBusinessDesk.com at international property show MIPIM, Jon Collins said he and his team have a vision to expand the Southside area towards Nottingham Castle and the Park residential area.
Collins said: "We already have interest from a 5-star hotel operator who would like to invest in that area, and it's our next focus.
"Our plans would expand the Park area and it would be a great opportunity to further develop the southern gateway of the city."
The news comes on the back on drawings released last week of the public realm proposals for the Broadmarsh area.
The proposals show Collin Street as a tree-lined space with views to the Castle preserved, places for people to sit and relax, space for art boxes and words in the paving – a nod to both the new Central Library and Nottingham's status as a UNESCO City of Literature. A narrow channel of water would run along Collin Street.
The first stage of works on the new public area will create the Collin Street and north Carrington Street elements of the new public realm, and are expected to begin in early 2020.