Vape products producer to create jobs after buying HQ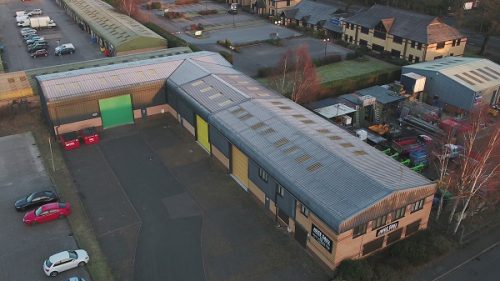 Vape products producer Juice Sauz has completed the purchase of its head office on Pioneer Way in Lincoln.
The move comes after three years of renting the premises, and will mean the company will be able to add to its team.
Juice Sauz's plans include new offices for each department and a revamp of the warehouse, creating more space for new equipment to add to its existing production line.
Liam Chapman, CEO, said: "Purchasing the building is a great move for the business as it means we can expand on our growing team and boost our production efficiency. It will also allow us to create a far more welcoming and professional space when we invite clients in for meetings.
"After a difficult couple of years for the manufacturing, packing and shipping sectors, this news is a welcome boost for both Juice Sauz and the local economy, bringing more jobs and attracting new business to the area. The purchase also secures the future of the company and our staff moving forward, which has helped with morale in the office after a long year of home working and furlough."