How the Midlands can continue to be synonymous with innovation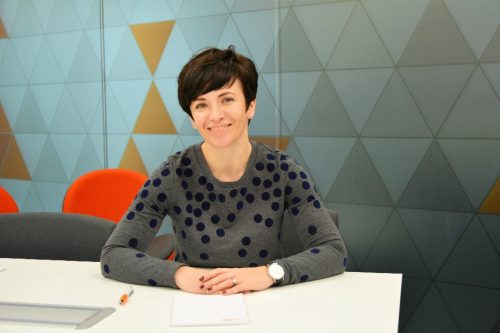 The Midlands has a proud heritage of being integral to UK innovation, but cannot afford to rest on its laurels.
This was the message from Abbie Vlahakis, CEO of Birmingham-based commercial landlord and charity Millennium Point, as she introduced the Innovation section of TheBusinessDesk.com's Invest Midlands conference.
She said the Midlands' central role in innovation dated back to the Industrial Revolution and continues 200 years later, with the region being home to the largest aerospace, automotive and rail clusters in the UK.
It also hosts clusters of highly productive STEM (Science, technology, engineering and maths) related industries, including advanced manufacturing, engineering, Medtech, low carbon industries and the digital sector.
Vlahakis added: "We have 25 science, innovation and technology parks, 25 universities, 54 further education colleges and eight enterprise zones all in our region, which is fantastic.
"The West Midlands is the UK's first multi-city 5G test bed, which will connect businesses and people like never before.
"We're leading the way in creating solutions to protect our planet, and our region has more patents for low carbon transport than anywhere else in Europe.
"We are also home to the largest regional technology cluster in the UK, with 13,900 digital and tech businesses employing 74,000 highly qualified employees.
"Last year Birmingham had more than 18,500 start-ups, which is more than any other regional city."
However, she said for the Midlands to continue to be at the heart of world class innovation, it must secure its future workforce by investing in the education of its young people.
"As CEO of Millennium Point I want to ensure young people today leave education with the skills for the careers of the future," she said.
"This will not only help the Midlands become a region of world beating innovators, but will improve social mobility for those young people and change lives."
Vlahakis warned of the threat to progress posed by the skills gap in STEM subjects, with many young people still reluctant to pursue STEM-based careers.
She said schools are being left without the resources and teaching staff necessary to teach these subjects and young people are often unaware of the opportunities open to them in the STEM arena.
"There is also digital poverty, with some children in our region having no access to the Internet, laptops or tablets," she said. "They then feel excluded from the careers of the future, which is a tragedy.
"What should we do? At Millennium Point we're pushing for investment and support for our education system. We should go to schools to offer help, and not wait to be asked.
"We need to pull together because too many businesses and educators work in isolation from each other. We need to share ideas and grow our own talent.
"The careers of the future are in STEM and they are creative, morally rewarding and extremely lucrative."