Nottingham entrepreneur launches sparkling partnership with social media star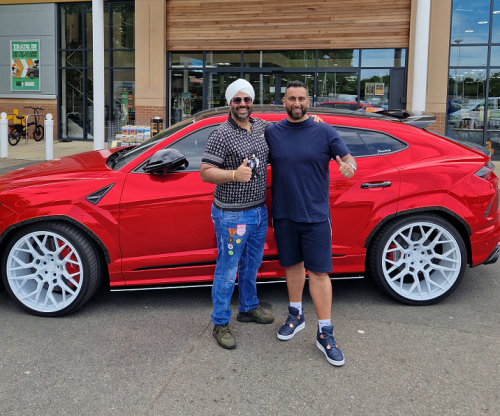 A Nottingham-based entrepreneur has partnered with one of the internet's biggest stars, Yianni Charalambous (Yiannimize), to help launch a new range of car cleaning products.
Gary Digva, director of In Phase International Group, whose businesses include the Road Angel and Snooper brands, has been working behind the scenes with the supercar customiser to help develop the product range, which will be sold by Halfords.
Charalambous is followed on social media by over 4.2 million people and counts Stormzy, Anthony Joshua, Sergio Aguero and Harry Styles amongst his clientele.
Digva said: "This has been a hugely exciting project to work on.
"Yianni has a huge following and is a bona fide supercar mega star and serial entrepreneur, ultimately that is because he is massively passionate about what he does and his attention to detail is phenomenal. It has been a pleasure to work with Yianni, his team and all of the project partners in bringing this range from a concept into reality and now into Halfords."
Charalambous said: "Yiannimize is here to disrupt the market. After being in the industry for so many years and working with some of the most expensive cars in the world, I know what products work best and what it takes to really give a car that A-class treatment and as I always say, brand everything!"