Sub-standard work at Derbyshire factory brought down modular housing business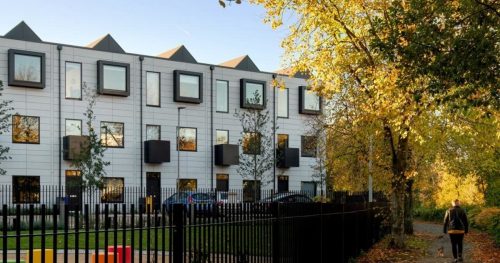 Sub-standard work at its modular housing production plant in Alfreton, Derbyshire, was the catalyst for bringing down one of the sector's most prominent businesses, it has been revealed.
Documents seen by TheBusinessDesk.com show that the collapse of Urban Splash and Sekisui's modular housing firm in May can be traced back to under par production processes at the factory. Administrator Teneo said that "design issues resulting in production defects" brought spiralling costs which couldn't be passed on to the customer.
These mistakes "eroded confidence with the group's key stakeholders," according to Teneo, which "in turn restricted the group's ability to secure future developments".
Last month we revealed that the joint venture, Urban Splash House, will lose out on millions of pounds after the modular housing firm collapsed last month.
The Manchester-based company made 164 of its 189 staff redundant at sites across the East and West Midlands when administrators Teneo were appointed. The firm also owned the Port Loop site in Birmingham as well as the factory in Alfreton. The majority of the job cuts were at the Derbyshire production plant.
The documents by Teneo say that unsecured creditors from Urban Splash Holdings and Urban Splash House are unlikely to see any of the cash owed to them.
A company set up to run the Alfreton factory, Urban Splash Modular, made combined losses of £17.5m and will be wound up.
The other companies set up by the joint venture included Urban Splash House Investments, Poot Loop and Port Loop Holdings – which will all be wound up.
While the exact position is complicated by intercompany creditors, it is estimated that the related companies owed creditors around £20m.
The assets of the collapsed companies are estimated to realised around £10m.
Joint venture partner Japanese housebuilder Sekisui House is the largest individual creditor, owed £7.6m.
Urban Splash companies which aren't part of the administration are owed more than £2.7m. The group has previously said there would be "no impact" on the wider Urban Splash group or its operations.
Other large creditors include Salford City Council, owed £860,000.