Road freight business creates new team to accelerate growth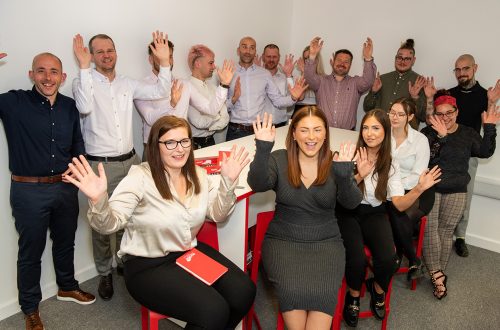 The Nottingham branch of Europa Road – a division of global logistics giant Europa Worldwide Group – has boosted its headcount by creating a dedicated customer service team.
The 8-year-old company created the 12-strong team to assist the branch's growing portfolio of East Midlands-based customers, and now says it is planning to create even more jobs to accelerate its expansion plans.
The news comes after Europa Road announced it had broken through the £300m turnover barrier for the first time.
The company's Nottingham branch has played a pivotal role in its success since it opened in 2014, having built up its customer base to 450 accounts and seen its team quadruple in size.
The branch is based on Colwick Quays Business Park and looks after firms operating across a broad range of sectors including health, beauty and automotive.
Adrian Redmile, branch and sales director at Europa Worldwide Group, said: "For us, the business case is clear. We recognise that good customer service drives commercial growth, because it raises sales, boosts engagement, and creates loyalty. That's why we've taken the strategic decision to boost the branch with a specific and renewed focus on customer care.
"Nottingham is one of our first branches to have enhanced its customer support team, which will work closely alongside the sales team. Other branches will follow suit, initially across our bigger and more established branches and eventually across all our network locations.
"The approach will really cement our commitment to delivering locally for our customers – through a flexible and streamlined service on their doorstep – which helps them maintain local supply chain resilience."
The firm says one of its Nottingham branch's top priorities is to secure more business through Europa Flow, the specialist delivery duty paid (DDP) service launched by the Group in response to Brexit.
Nottingham branch manager Sam Morgan said: "We're extremely excited that our eighth birthday marks the springboard for further growth. Across the 16-strong branch network, Europa Road's ambition is to double the number of road account managers to 120 by the end of 2022. For Nottingham, this means our sales team will increase from four to eight, allowing us more time to visit prospects and accelerate our expansion plans.
"We are also seeking to transfer of some of our larger customers across to Flow. The feedback from those who have already made the switch has been incredibly positive, so we want more customers to reap the benefits, particularly at a time when cost and efficiency savings are key."