Local authority likely to recommend ending lease on Victoria Market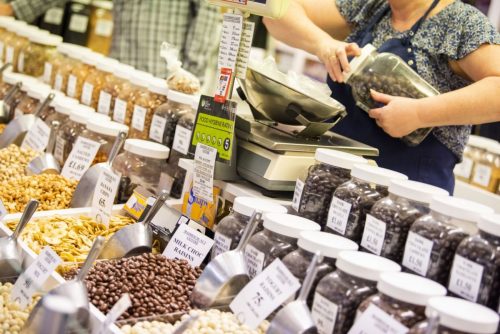 Nottingham City Council has published the outcome of its consultation into the future of one the city's most popular indoor markets, and says that despite a "great deal" of local affection for the venue it is likely to recommend ending its lease.
The Victoria Indoor Market, which has been operating for over 50 years, received £400,000 from the council in 2012 to improve its food hall and has been heavily subsidised by the authority over a substantial period.
Ongoing subsidy costs over the remaining 50 years of the lease are estimated to amount to £39m, leading the council to consider ending the agreement.
A consultation was carried out between April and June this year after the council's Executive Board agreed in January to review future options for the market's operation.
A proposal to end the lease had been put forward following a "substantial" increase in costs beyond the authority's control.
The six-week consultation was carried out online and through meetings with the public and traders, generating 630 responses.
Most respondents (143) supported the council continuing to run, subsidise and invest (88) in the market. The next most popular option (85) was to establish a council-run market at an alternative location, while 53 agreed with the council's proposals.
Acting Lead Councillor for Markets, Cllr Linda Woodings, said: "Our proposal to end the lease would save estimated running costs of £39m over the remaining 50 years of the current agreement, helping us to meet our duty to deliver value for money for local taxpayers.
"As expected, feedback from the consultation showed there is a great deal of affection for the market, with many respondents wanting the council to continue the market's operation and subsidy and to carry out further investment.
"We have considered the feedback from the public, traders and the landlord. Following a review of the options in light of the consultee responses, the council's officers are likely to recommend the council ends its lease and operation of the Victoria Market. We understand this would be a huge disappointment not only for customers and the wider public, but especially for traders at the market.
"We will now embark on further engagement with all traders and the landlord, before a final recommendation is made to councillors for a decision."