Wilko distribution centre sold to Canadian PE investor for £88m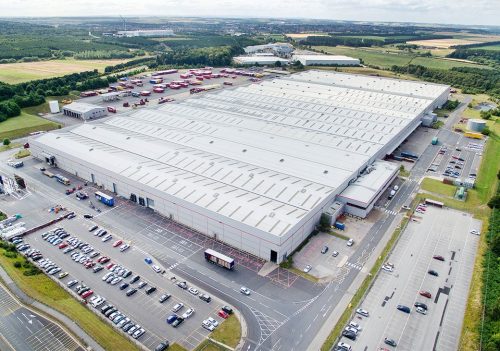 Wilko's distribution centre in Worksop has been sold to Canadian private equity firm Brookfield for £88m just two months after the retailer completed a £48m sale and leaseback deal with delivery giant DHL for the 1.1m sq ft property.
A spokesperson for DHL Supply Chain told TheBusinessDesk.com: "While we do not discuss the commercial aspects of our business dealings, we can confirm that we have successfully concluded the sale of our East Midlands campus to Brookfield, which we have now leased back on a long term basis."
In November, Wilko said the DHL deal was the first in a series of "transformational efficiencies" it had planned as part of a major cost-cutting drive.
The company has since installed former Bensons for Beds boss Mark Jackson as its CEO and secured a £40m revolving credit facility as it looks to get a grip on its ailing finances.
Earlier this week it was revealed that the troubled firm is set to axe its toy department and focus on its core home and garden offering.
GMB national officer Nadine Houghton said the sale of the Worksop facility and Wilko's deal with high street lender Hilco "raises further concerns about the ever-growing influence of private equity investors in the UK high street."
She added: "Highly debt leveraged models are being used to buy up the UK high street with little or no oversight from regulators."
The union, which represents workers on the high street and in logistics, is calling for greater CMA involvement in private equity buyouts.
A spokesperson for Wilko told TheBusinessDesk.com: "Our deal with DHL for the sale and long-term leaseback of our distribution centre reflected the strength of our business and represented a good deal for us.
"We can't comment on the onward sale, but it will certainly factor in the strength of covenant of the DHL business and security of the projected income in the reported value.
"Our lease terms with DHL are totally unaffected by this sale and we have a very positive relationship with them as our landlord. It's very much business as usual for our team members."