Another record year for Eight Days a Week Print Solutions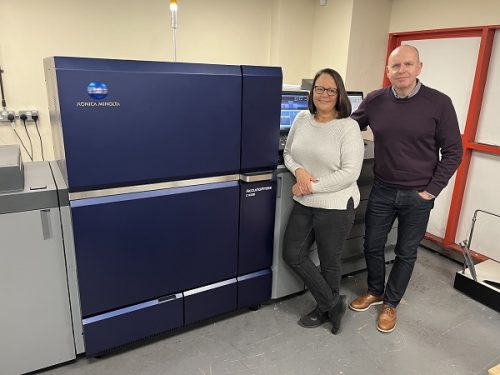 Nottingham-based digital printer and critical mail firm, Eight Days a Week, has posted another set of record results.
Sales for the firm's last financial year, ending December 31 2022, stood at almost £12.2m up 52% up its previous record year in 2021, which itself was 50% up on 2020.
Pre-tax profit dropped to 11.1% due to the launch of the a division, Eight Plus, which itself hit £5.8m in sales for the first nine months of trading, but still way above the printing industry average which is below 4% net profit.
Eight Days a Week has just installed a new digital press from Konica Minolta which has increased its overall capacity by 20% to cope with the growing volumes and new client wins.
Managing director, Lance Hill, said: "I had lowered my expectations and budget at the beginning of 2022 as we had a bit of a one-off year in '21 due to the work we were doing that was linked to Covid. However, this completely flipped when we launched Eight Plus in late March as that has absolutely flown way beyond what I had forecast and broke even after seven months, which is phenomenal with the increased cost base.
"We've increased headcount, developed more people through internal promotion and are really bucking the trend in the industry which is very satisfying given there are many who think print is dead. We onboarded over 70 new clients last year which tells a story in itself about our multi-award winning credentials."