Institute awarded £10m to fund research into sustainable aviation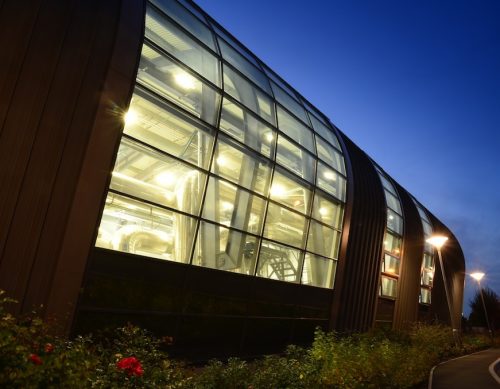 The Institute of Aerospace Technology (IAT) has received £10m to fund research into the future of net zero aviation.
Three projects based at the Institute – HECATE, NEWBORN and HERA – will benefit from the cash boost. The initiatives are all part of the Clean Aviation Joint Undertaking, a research and innovation programme for sustainable aviation run by the EU.
The IAT is based at the University of Nottingham's Jubilee campus.
Professor Serhiy Bozhko, director of the IAT, said: "The aerospace industry hasn't really changed since the jet engine revolutionised air travel in the 1950s. Therefore, technologies that will reduce our reliance on fossil fuel and improve the efficiency of flight are of ultimate importance to help us deliver the next great breakthrough in disruptive technologies. We hope to have a major impact on the future of aviation through our involvement in these new, ambitious projects."
A team of experienced academics, researchers, engineers and technical and professional staff will spend the next three years working alongside principal investigators Serhiy Bozhko, Tao Yang and Pat Wheeler, as well as industry partners, to bring the projects to fruition.
Professor Wheeler, global director of the IAT and principal investigator for HECATE, said: "We are delighted to be so involved in these Clean Aviation projects, which follow on from our work in the Clean Sky JTI programmes, which have received more than £60m in funding, over the last 15 years. Our involvement in this project allows us to continue our world leading work on large power electronic converters and the vision of electric propulsion systems, as part of the solution to net zero flight, using the superb facilities of the recently opened Power Electronics, and Machines Centre Building and the Aerospace Technology Centre."
Wheeler added: "Winning these Clean Aviation projects is testimony not only to our technical work, but also all the work of our Institute of Aerospace Technology in promoting and managing the university's ongoing aerospace profile."