Drinks distributor raises a glass as turnover passes £84m mark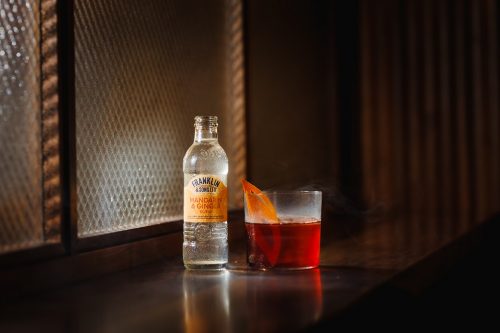 Global Brands, the Derbyshire-based indie drinks company, has posted record results for the 2022 financial year – with turnover soaring by 26.6% to a tasty £84.4m.
The firm also saw its operating profits hit £6.9m – an increase of £800,000 on the previous year – thanks to its expanding international business, which grew by 50%, and skyrocketing sales of its canned cocktail brands.
Global Brands is now the largest supplier of branded canned cocktails to the UK off trade. Its portfolio includes instantly recognisable names such as VK, Hooch, All Shook Up, Shake Baby Shake, Corky's, Beviamo, Kick Energy, Lustre and Amigos Tequila Beer. 
Steve Perez, founder and chairman of Global Brands, said: "Global Brands, the UK's leading independent drinks business, has had another fantastic year. 21/22 has been our sixth successive year of growth, almost doubling our turnover in the last five years.
"We've recently purchased the trademarks for Hooch, Hooper's, and Reef from Molson Coors, and have lots of exciting new products in the pipeline. We're now the biggest supplier of branded canned cocktails in the UK off trade, and the biggest supplier of RTDs into the on trade.
"Franklin & Sons is now the second biggest premium tonic in the UK on trade, and we've seen fantastic growth for the brand in the UK and especially internationally, in markets in Asia, through Europe, and from our newly opened office in the USA.
"We're unique in that we create everything in-house, from design, marketing, and NPD through to the distribution of our brands from here in Chesterfield and Clay Cross – areas where we've invested just under £3m in the last year. From our base in Derbyshire, we employ almost 200 people, and our success is down to the fantastic teams that drive these brands forward.
"While economic conditions have been challenging in the six months since we've published our accounts, especially in regard to energy and raw material costs, we're confident going forward that the company will continue its momentum in the next financial year."
Global Brands has begun its current financial year in similarly impressive fashion, successfully launching the soft drinks brand Franklin & Sons in the US and acquiring the trademarks for Hooch, Hooper's and Reef from Molson Coors. It has also increased capacity at its distribution centre by 10 million units after investing £2m in the site.