Leicester entrepreneur calls on FTSE100 firms to diversify supplier chains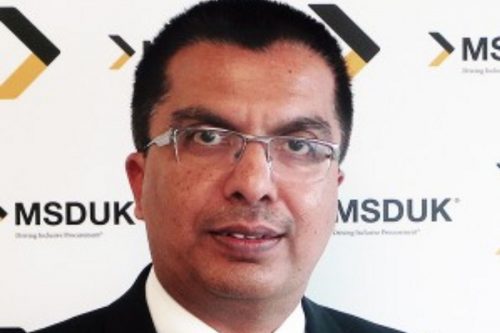 An organisation which champions supplier diversity and inclusion of ethnic minority businesses in both public and private sector supply chains has called on FTSE 100 firms to do more to make supplier diversity a key part of their core strategy.
MSDUK is a non-profit organisation which has worked with over 125 global corporations and over 3,000 ethnic minority businesses over the last 14 years to champion supplier diversity.
Founder and CEO Mayank Shah has been analysing social inequality within ethnic minorities for the past 20 years, working alongside academics and other supporting businesses.
He said: "We have seen first-hand how supplier diversity can be a powerful tool to drive social and economic change. By encouraging entrepreneurship and including these businesses in mainstream supply chains, MSDUK has been working to tackle inequality and denounce racism and discrimination across global institutions and industries.
"The global impact of George Floyd's death has led to people all over the world demanding justice. For the first time, we are seeing a collective response from corporate leaders, who are not only releasing statements of support, but are announcing actions and measures to tackle these issues. Addressing issues of socio-economic inequality, criminal injustices, systemic and structural racism requires a collective effort from all of us."
However, Shah says that he is "dismayed" that after 14 years of work promoting supplier diversity in British firms, only five of the FTSE100 companies are part of this movement.
MSDUK is now calling on FTSE100 firms to make supplier diversity a key part of their core strategy and commit to a minimum of 1% spend with ethnic minority businesses.
Shah added: "We believe it's not just the role of corporate leaders, politicians, or sport stars to raise inequality issues; every one of us has a part to play. Only through increased supplier diversity, in both public and private sector procurement processes, will we be able to address socio-economic issues and create long-lasting change."