Insuretech firm beats pandemic blues to create over 100 jobs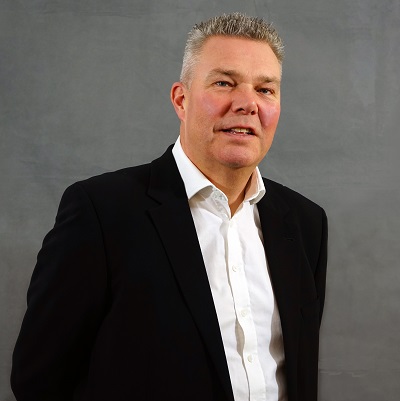 An East Midlands-headquartered insuretech, which provides claims management solutions to the insurance industry, says it has has transformed its business model during the COVID-19 pandemic, creating over 100 jobs in the process.
Castle Donington-based CET, which specialises in home emergency policies handling claims for one in eight properties in the UK as well as subsidence investigation, underground services, property repairs and restoration, says it was already moving to a working-from-home model prior to the pandemic as part of a long-term strategy. It transferred 100% of its staff to remote working just before the first lockdown came into force.
Since then, thanks to the fact that the firm can now reach beyond its East Midlands base to meet its recruitment targets, CET has seen its headcount rise by more than 36% in the year leading up to April 2021, from 192 to almost 300, with 94% of its new recruits being female.
During the last 12 months, it has also secured a number of significant contract wins with some of the UK's leading insurance providers, including a five-year deal to manage a branded claims portal for Domestic & General, the UK's largest specialist warranty provider.
Alongside this, it has increased its UK-wide network of contractors by 25% to more than 300 and has seen its first visit fix rate continue to improve, helping to reduce face-to-face contact during the pandemic in the process. The company has also seen its positive customer feedback improve, with higher customer satisfaction scores in the 12 months to May 2021 than at any time in the last three years, as well as increases in both its Trustpilot score and the percentage of customers who would recommend CET to others.
Chris McLain, chief executive officer of CET, said: "At a time where businesses across all sectors are struggling with the impact of COVID-19, it's reassuring to see CET go from strength-to-strength. We've invested heavily in our staff and steadily built our network of contractors to meet demand and make sure we are constantly providing a first-class service to our customers and their end users.
"We're proud to have talented employees who, thanks to our pre-pandemic working from home policy, now operate from the top to the bottom of the UK. This meant that when COVID-19 actually hit our shores, we were already up and running, and our entire workforce was able carry on delivering a top-quality service with very little interruption."
The firm says the move to a homeworking model also saw the firm save more than 48 metric tonnes of CO2 in 2020. Resources have instead been focussed on further developing CET's cloud-based software platform SIMPLIFi, an end-to-end job management system that connects everyone in the claims management process, from First Notification of Loss (FNOL) to resolution.
During the pandemic, CET also put a major focus on corporate social responsibility, setting up a new fast-response service for frontline NHS staff who faced home emergencies, providing financial support to its contractor network to assist them in securing supplies of PPE and creating a new team to conduct audits to ensure customers were happy with the safety procedures and use of PPE by contractors in their homes.
Meanwhile, CET's leadership team met weekly to discuss the effectiveness of internal communications and employee wellbeing, which meant it achieved both Investors in People and Disability Confident accreditations during the pandemic.
McLain added: "We've worked hard over the past 12 months to make sure our staff, contractors and customers felt safe and supported during, what can only be described as, an unprecedented and challenging year for all concerned.
"As we look beyond the pandemic, our priorities will be continually driven by doing our best for our customers, clients, staff, contractors and also the environment. I'm proud of the hard work of everyone across the board at CET in coming together over the past year to consolidate our position as the UK's leading claims solutions platform.
"I'm also excited by the future, as we look to expand our footprint and diversify our offering beyond home emergency."