Student accommodation provider gets go-ahead for 80-bed scheme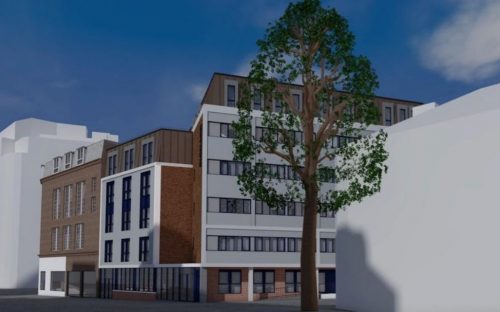 Student accommodation provider Megaclose has been given the green light another scheme in Nottingham city centre.
The company will build 80 student apartments on the corner of Mansfield Road and Shakespeare Street as part of a scheme that will redevelop the current building and add a fifth floor.
The scheme, at 7 Mansfield Road, has been designed by Maber Architects.
A planning statement submitted on behalf of the planning application reads: "[The scheme] would result in significant benefits to the location in terms of the comprehensive renovation of an under-utilised building; the significant enhancement to the appearance of the area through good design; the improvement of the energy efficiency and durability of the building; the positive change that would be brought about to the safety and amenity of the area through a new residential use; the meeting of needs for PBSA; and the subsequent redress to the balance of over-reliance on HMO accommodation and the benefits that would bring in freeing up family homes in traditional housing areas."