Plans for 158-bed student scheme at former school get go-ahead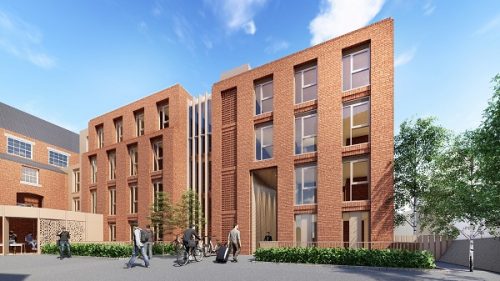 Plans to transform the derelict former Radford Boulevard School building in Nottingham into purpose-built student accommodation have been given the go-ahead.
The scheme, a joint venture between Bmor, BITG and Sam Burt, will see the building transformed into 158-bed student scheme.
Located on the junction of Ilkeston Road and Lenton Boulevard, the structure was originally built in the late 19th century and has been vacant for several years. The plans involve carrying out repairs to the façade and interior, while newer 20th century buildings will be demolished and replaced.
The scheme will also include a number of communal facilities, reception office and shared courtyard garden.
Speaking last year, James O'Brien, head of planning at Bmor, said: "With more than 65,000 students in the city, we want to offer purpose-built housing that is top quality and provides a secure environment from which to study, as well as freeing up the suburbs for growing families."
The development has been designed by Leonard Design.