Profits recover at Willmott Dixon – despite cladding-related 'distortion'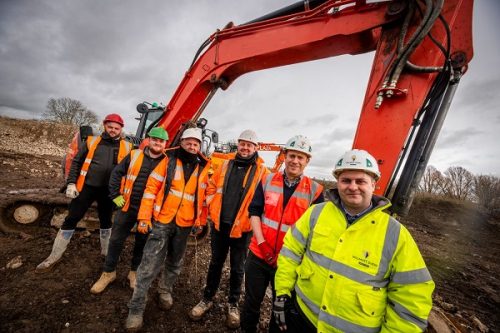 Turnover at construction giant Willmott Dixon fell again in 2021, but profits recovered slightly – despite the firm taking a hit after it increased its cladding-related provisions to an aggregate of £61m.
The results, to the end of December 2021, show that Willmott Dixon generated revenue of £1.1bn – down from almost £1.2bn in 2020 – but profits recovered to £13.3m – up from £11.9m in 2020.
The company says it has 95% of its budgeted work already secured for 2022, is debt-free and has an order pipeline of £1.4bn identified for the next 18 months.
Willmott Dixon's group chief executive Rick Willmott, said: "Our underlying trading and profit was strong across all of Willmott Dixon's operating companies, despite macro-challenges that the UK economy and the construction industry continue to face. However, our progress has been distorted by the need to increase our cladding related provisions to £61 million in aggregate in line with accounting standards, while we pursue recovery from those organisations ultimately responsible for designs, fire safety advice and insurance protection."
"We are all beginning to decipher the retrospective impact of the new Building Safety Act at a time when many in our industry will be wondering how the widespread failure of the Government's own regulatory and testing system has left building owners and their contractors facing uninsured and unquantifiable financial risks for residential properties certified as fully compliant with Building Regulations over the last thirty years."
"It is a poorly conceived travesty of justice that shines a spotlight on popularist law making. While the Act has quite rightly found a solution to the problems of innocent occupiers of some dangerous buildings, it has done so by making a scapegoat of the whole industry and by throwing developers, contractors and their supply chains under the proverbial bus rather than accepting the fundamental role that successive Governments, their own regulators and agents have played in creating this mess."
The new figures show that some 75% of the company's revenue is derived via frameworks.
Willmott added: "Frameworks are vital to our future growth. They provide the potential for over £1 billion of direct-award contracts each year, and as they become closely aligned with the Government's 'Construction Playbook' philosophy, they mirror closely the 'Partnering' ethos we have promoted since the 1990s."
Willmott Dixon also revealed that Jonathon Porritt is stepping down as a non-executive director. He will be replaced by Julie Hirigoyen, chief executive at UK Green Building Council.