Indoor golf centre operator tight-lipped on Nottingham venue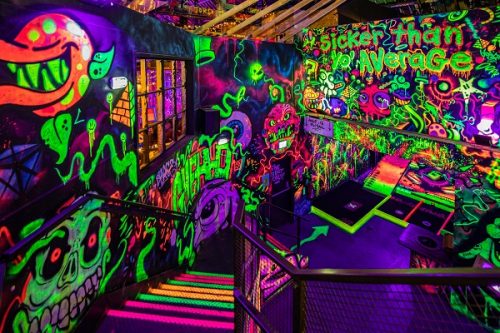 An indoor golf centre operator has reiterated that it is to open its latest venue in Nottingham – but can't confirm where it will be sited.
The Big Fang Collective had previously said that it was set to open a Golf Fang centre on Daleside Road.
However, a change of heart appeared to be on the cards earlier this month when Big Fang Collective applied for premises licence to sell alcohol at the former Aldi unit on Glasshouse Street in the city.
On Monday morning (September 18), the company confirmed to TheBusinessDesk.com it was set to open in Nottingham, but would not reveal where.
The move comes as The Big Fang Collective appoints Chris Morgan as its new CEO with plans to open six new sites over the next two years, including a Nottingham opening targeted for early 2024.
Morgan held the role of managing director at Big Fang Collective until 2022.
The group has set targets of securing a presence in every major UK city by 2025.
The first venue initially launched in Liverpool in 2016 as Ghetto Golf, and was then changed in 2022 to become Golf Fang following £5m investment from IMBIBA, a leisure, lifestyle and entertainment specialist.
Big Fang Collective recently introduced its newest concept Big Fang Karaoke, an "immersive karaoke destination" with its flagship venue set to launch in Liverpool later this month (29th September). In the last 12 months, Big Fang Collective has also used the investment to introduce the Golf Fang brand to new cities, with sites launching in Glasgow, Sheffield and Cardiff.
Morgan said: "I am delighted to be returning to the group as CEO. My vision is for Big Fang Collective to have a presence in every major UK city, where we will continue to regenerate urban spaces and create new & innovative experiential concepts, changing the way the UK enjoys itself."